Getting Used to the Lappie
I'm slowly getting used to the laptop and

although

the screen is a lot smaller and seems m-i-l-e-s away from me the slimlines of the laptop have left plenty of free space on what was a very cluttered desk.
I have had plenty of luscious yarns arriving over the past few weeks and have actually got around to loading them onto the laptop today. How easy to upload photos with a little slot in the front of the little darling machine! But I did notice that my previous photos were not taken across to the laptop with the backup data that was transferred :( ho hum. But I'm sure that they can be retrieved somehow, someday.
Photos!! Here goes ;)
Jaeger Merino Chunky in Auburn and Extra Fine Merino DK in Coaldust both from Cucumberpatch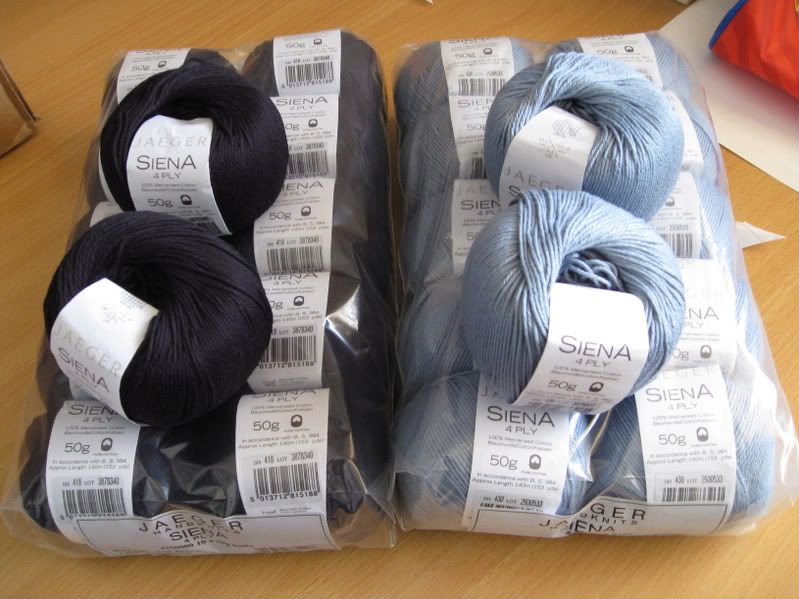 Jaeger Siena in Black and Ocean from Celticove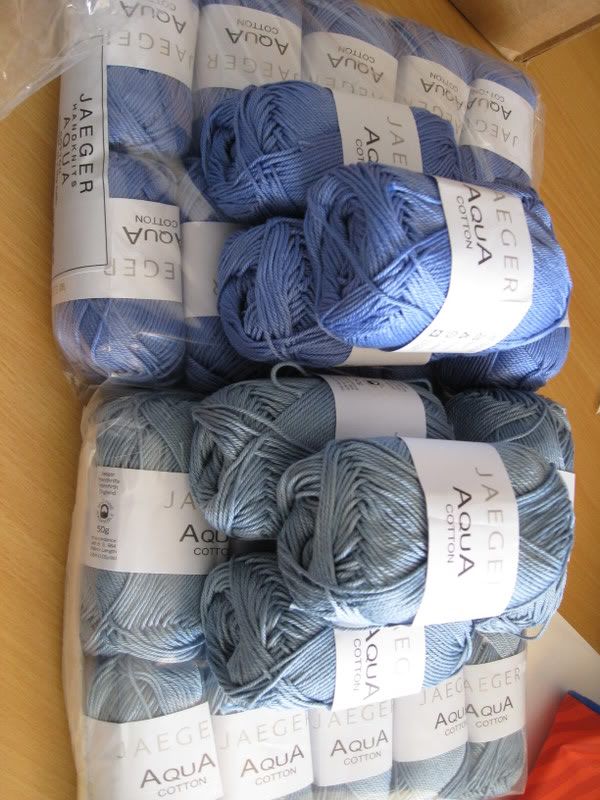 Jaeger Aqua DK in Blue Agate and Tide from Celticove
Pack of Patons Cotton DK in Rust and a ball of 4 ply in Rosewood from one of my favourite eBay sellers
Violet kit in Soft Cotton 4ply from Kim Hargreaves - wonderful!
And Hush in Denim DK again from Kim Hargreaves - well worth the wait!

I really love all the yarns that I've received over the past few weeks and can't wait to start knitting it up.... but there's always a catch. I have, in fact, ordered more yarns this week from EKemps and from New Lanark Mills and to be truthful.... I've ordered enough this year and feel that I must stop buying yarns. The yarn has often been an incentive or reward for something to do with the course whether it be an assignment handed in, a teaching placement successfully completed and let's face it, I don't drink, smoke or go out clubbing! But enough really IS enough.... :-/